About Alyson Pancer MSW, BSW, RSW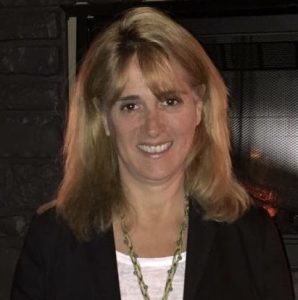 Since 1996, I have been providing evidence-based psychotherapy to  individuals, couples, families, and groups. My extensive experience has placed me in various settings which have included St. Michaels and SickKids hospitals, family health care clinics, community agencies and since 2010, private practice. 
I have graduated with 4 degrees, including a Masters in Social Work from University of Toronto. I have ensured that my approaches to treatment remain current with evidence-based practices including Cognitive- Behavioural Therapy (CBT) (with over 4 years clinical training), Mindfulness Based Therapies, Yoga PsychoTherapy, and Clinical Hypnotherapy. 
Throughout my career, I have dedicated my services to clients requiring therapy for various challenges and/or diagnosis and continue to apply my extensive education, training, experience, and passion to individuals living with the following mental and medical health challenges:
Background and Training
Provide therapy to most diagnosis including various depression and anxiety disorders, as well as to those living with a multitude of mental illnesses
Extensive training and experience with individuals, children/teens, families, and group therapy since 1996
4 Degrees – BSW, MSW, BA (Psychology), AWCCA (Assaulted Women and Children Advocate)
Extensive training and experience with evidence based practices including: Cognitive Behavioural Therapy (CBT), Mindfulness Based Stress Reduction (MBSR), Mindfulness Based Cognitive Therapy (MBCT), Mindful Parenting and Mindful Eating
Experience and training at St. Mike's and SickKids Hospitals specializing in Oncology and Palliative Care Child protection and welfare with children/teens, specializing in a variety of special needs
Coordinated large group programs for women and children exposed to domestic violence
Facilitate and present workshops combined with professional trainings by Dr. Jon Kabat Zinn, Dr. Zindel Segal and Thich Nhat Hanh
I am a Certified Yoga Teacher (CYT): developed a strong yoga, pranayama and meditation practice, both personally as well as professionally; including a Yoga Psychotherapy model, combining evidence-based practices and mindful movement.
Treatment Philosophy
For over 26 years, I have been a Clinical Social Worker and have worked passionately with each and every client I have had the privilege of coming to know. I recognize that each person is unique and I ensure that every individual is empowered and feels comfortable and safe. As our sessions progress, working with each person's goals is my primary focus. I find great meaning and purpose in working with populations of all ages and specialize in children and adolescents and their families. As a mother of 2 adult boys, I fully understand the joys and the challenges of parenting and feel confident that these lived experiences only strengthen my counseling skills with the families whom I work with. I have been very fortunate to provide individual and group therapy in settings which include SickKids and St. Michaels Hospitals, community agencies, and at a Family Health Team in York Region where I provided psychotherapy to patients living with a multitude of mental health issues, including depression and anxiety disorders.
A special couple's special connection: "The lighter penguin is an elderly female whose partner died this year. The darker one is a younger male who lost his partner two years ago. Biologists have followed them as they meet every night to comfort each other. They stand for hours together watching the lights in Melbourne. Photographer Tobias Baumgaertner captured this image of two widowed fairy penguins looking over the Melbourne skyline. It has won an award in Oceanographic magazine's Ocean Photography Awards 2020."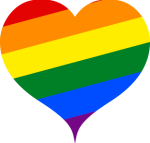 "We have more possibilities available in each moment than we realize." 
-Thich Nhat Hanh